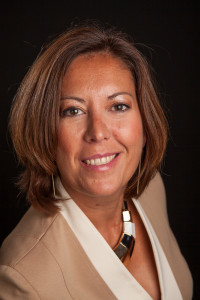 M. S. Garcia Navasquillo is legal counsel specialized in corporate and commercial law with a focus on commercial contracts (EPC contracts, provision of goods and services, distribution, general terms and conditions, licenses, joint ventures) and international private law as well as in corporate issues. Lawyer with experience in different legal systems (common and civil law) and multicultural environments. Practitioner in litigation and arbitration. Educated especially in fields related to International Business Law, Private International Law and Intellectual Property Law. Experienced as negotiator, contract drafter, co-operation with legal teams and preparation of substantive and analytical reports
García Navasquillo most recently served as Contract Analyst and Legal Counsel for PDVSA Services BV, European Agent for PDVSA Group and one of the affiliates, Bariven. She also served as Secretary of the Board of Directors and President of Purchasing Committees at PDVSA Services BV.
Prior to that, García Navasquillo served as Legal Counsel and Purchasing Analyst for The Greenery International in Valencia.
She also spent 4 years as law practitioner in Valencia (Spain)
García Navasquillo is a member of Spanish Bar Association and has participated in official publications of the Valencian Bar Association.
García Navasquillo received a Bachelor of Law degree from the University of Valencia. She earned a LL.M degree at Erasmus University Rotterdam in Business Transactions.
Currently M. S García Navasquillo is collaborating with ICAV (Ilustre Colegio de Abogados de Valencia) in matters related to internationalization of Spanish lawyers and just wrote an article about State Immunity and International Commercial Arbitration. During the month of February 2015, Sonia García was invited lecturer at Leiden University (School of Law)